$

60.00
Bride of Frankenstein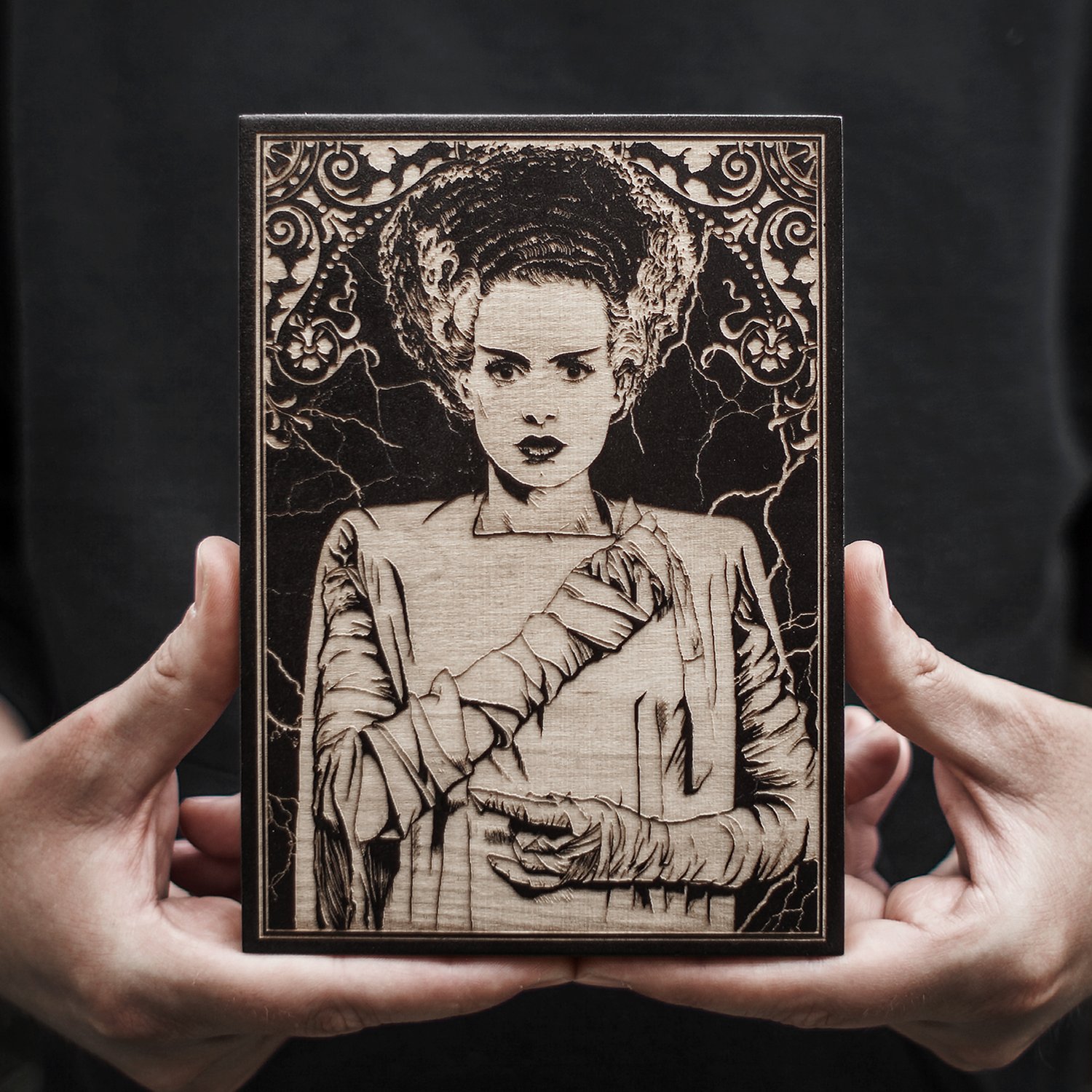 This piece started as a commission but with the permission and suggestion from the fella who had it made I've made it available as a limited timed release.
This limited Mini edition engraving has been laser etched on US sourced maple hardwood. Each one is carefully cut, sanded, painted and oiled by hand then put under a powerful laser in order to burn in this SpaceWolf original illustration.
Signed - Numbered - Branded
US grown Maple Hardwood
Mini: 5in x 7in x .75in
Edition of 50
Please allow up to 2 weeks to ship out.